Enable Your Sales Team's Success with Showpad Coach
Deliver the onboarding, training, and coaching your salespeople need to become trusted advisors and exceed quota.
Empower your managers with sales coaching
Sales managers are some of the least supported but most important members of the sales team. Showpad Coach's intuitive new Manager Hub streamlines sales coaching and training for field and inside sales reps, while still leaving time for managers to do their day jobs.
Scale your team with sales training
Tackle the complexity of managing a large sales training initiative with just a few resources. Showpad Coach's new user experience and new enterprise-grade features make course creation, reporting, and user management more powerful and easier than ever before. Manage thousands of users, content, and communication all in one place.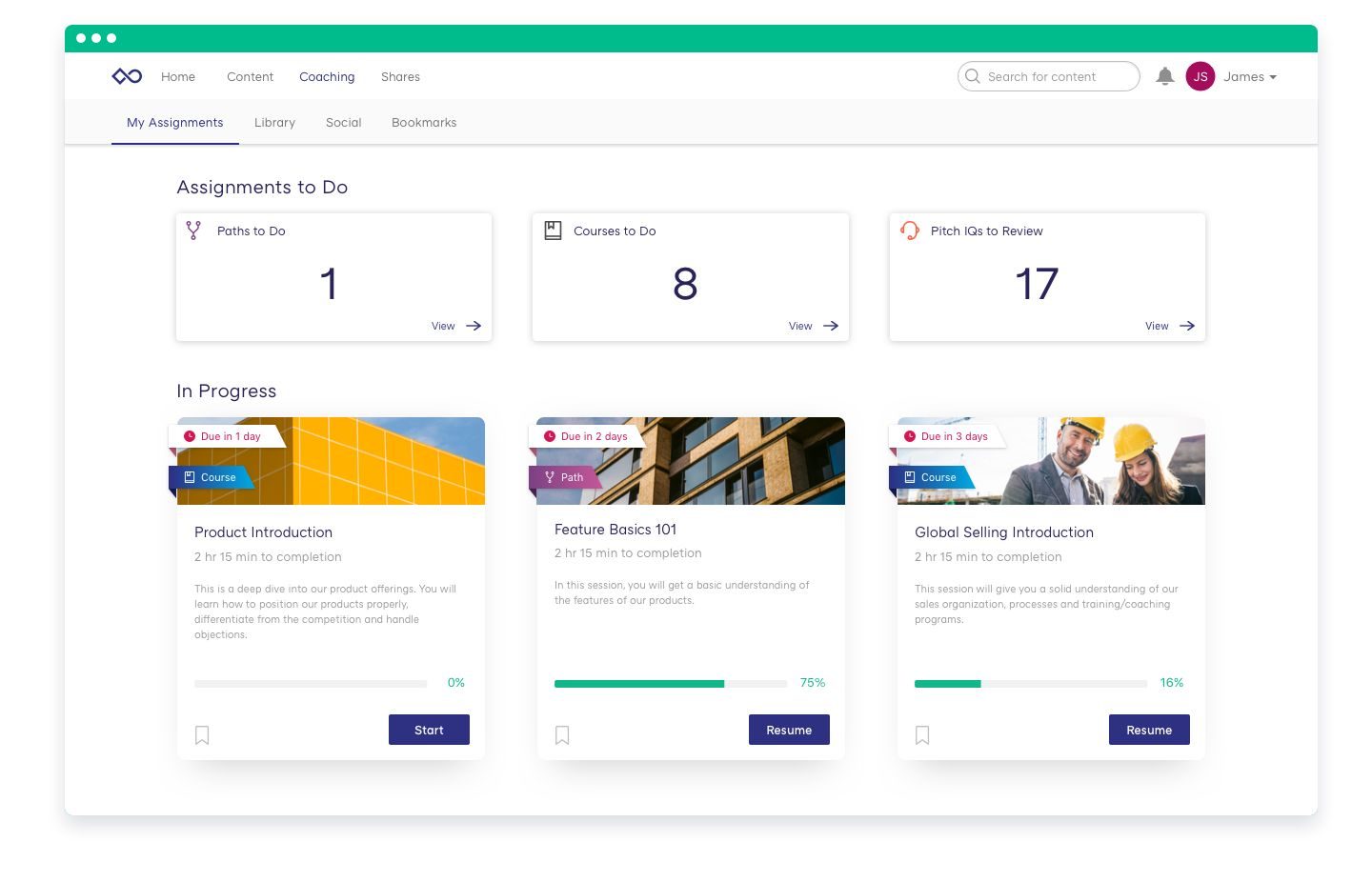 Engage your salespeople with training and recorded sales presentations
The best way to increase engagement is through an easy-to-use, delightful coaching program experience. Showpad Coach's completely redesigned seller experience – on web and mobile – will help your sales professionals not only complete their work, but engage in it. Your field and inside sales reps get bite-sized learning experiences, arranged in paths that encompass both courses and real-world assignments. They can easily see what they need to do, execute their learning assignments, and record their sales pitches to demonstrate their knowledge.
Grow your sales enablement program
The Showpad sales enablement platform delivers the convenience of unified administration across its Showpad Content and Showpad Coach solutions. Admins can manage content and users in a single, streamlined system. Reps can use the same dashboard to build high-impact presentations based on completed sales training – there's no need to learn a new interface.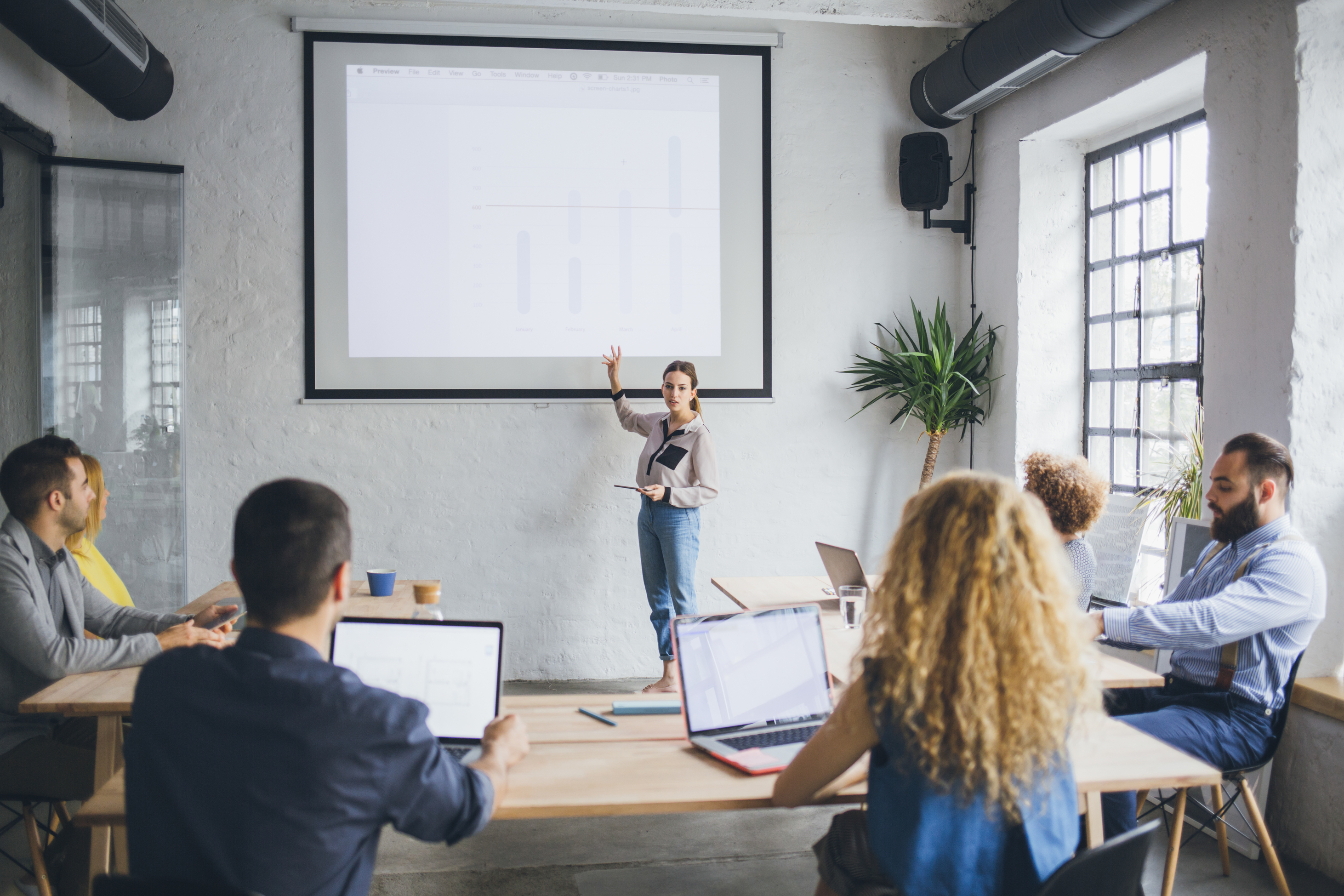 Your Guide to Sales Training and Coaching
Your Complete 90-Day Sales Onboarding Plan
The first 90 days are critical for a new hire. By implementing a comprehensive plan that includes materials for learning, testing and practicing you can boost employee proficiency and retention.