Sales Coaching
Showpad's sales coaching software ensures your sales teams can apply what they've learned and build confidence through practice, role-plays, and coaching.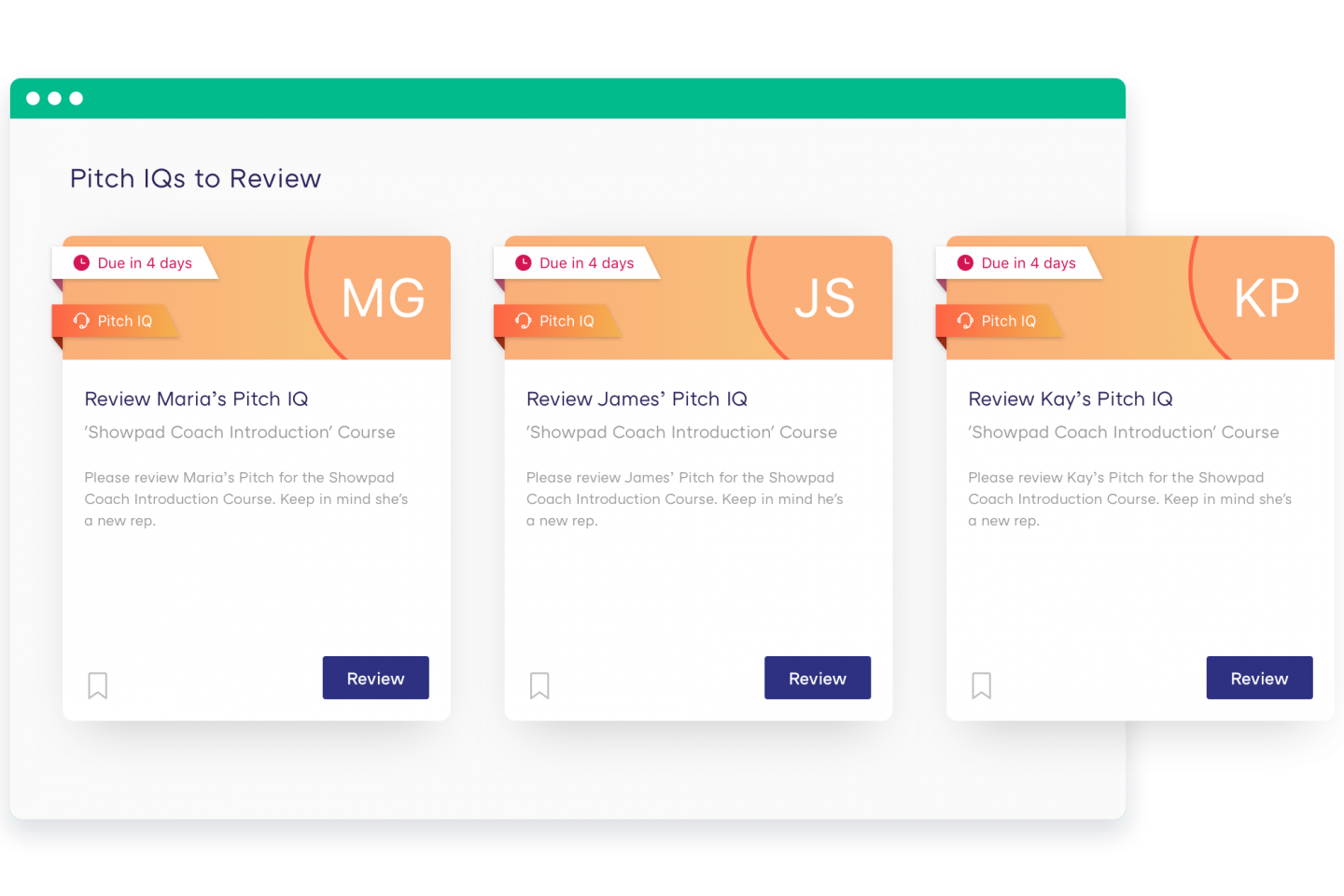 Streamline coaching for managers
Showpad Coach's new Manager Hub lets sales managers easily visualize what's most important for their teams' readiness:  what's assigned to them, how they're progressing, and what areas are giving them the biggest challenges. Managers can also drill down into specific reps to learn where they need more sales coaching and training.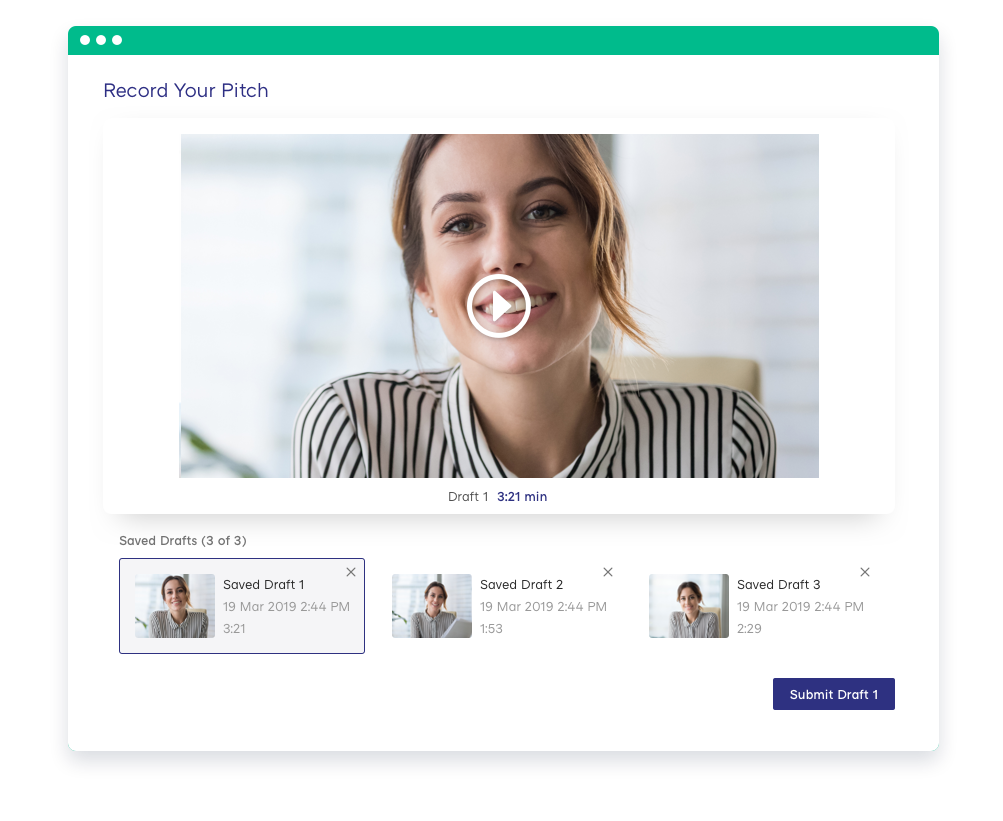 Identify opportunities for self-improvement
Allow your salespeople to easily record practice sessions with Showpad Coach's Pitch IQ® feature. Reps can see how they stack up against their peers and watch recordings of how top performers pitch sales presentations.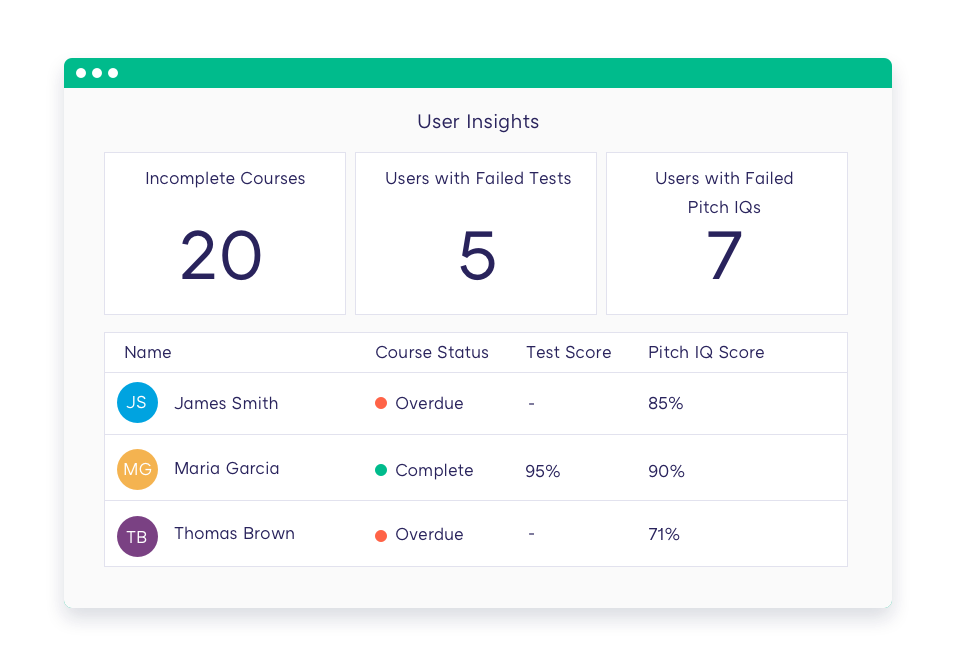 Turn mid-performers into top sellers
Identify and correct skill gaps early and immediately. Then, enable managers to scalably coach their sales teams from any device — systematically improving the performance of their teams. Score and use these practice sessions to build confidence and coach reps on the finer points of a winning sales presentation. Bring sales reps up to the level of top performers, while still leaving time to close deals.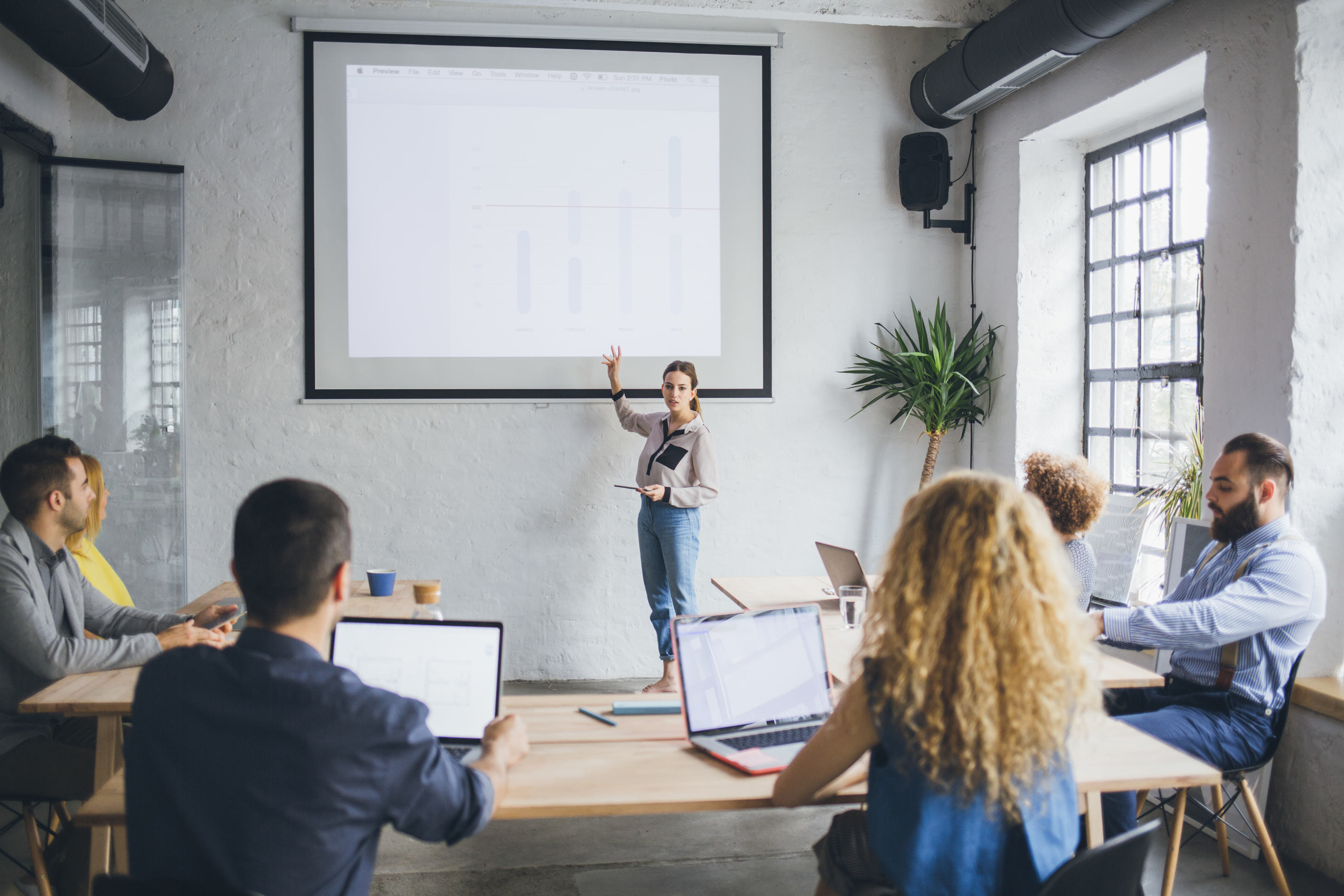 Your Guide to Sales Coaching
Your Complete 90-Day Sales Onboarding Plan
The first 90 days are critical for a new hire. By implementing a comprehensive plan that includes materials for learning, testing and practicing you can boost employee proficiency and retention.